Mystery creature properly ID'd
Turns out that orange thing that made my fingers a bit stingy after I touched it was an apricot sidegill seaslug.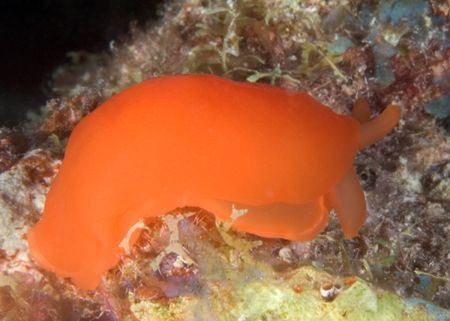 The identification book doesn't say that they're in Florida. Rather, it gives its location as "Uncommon Caribbean" - but it looks just like it. And nothing else bears a resemblance.
What cemented this identification is the fact that it says, "May secrete sulfuric acid when disturbed."
The whole bright-orange thing should've screamed, "Do not touch!" to me. Sadly, it didn't. Like I said before, ah well -- another lesson learned. :)