I'z goin' campin' this weekend!
I had this burning desire to go camping in Bahia Honda this weekend. I checked the website and, of course, all the spots to camp at Bahia Honda have long been reserved. And they're reserved for some time in the future. I lamented this to Mark, who suggested other places to camp (e.g. Big Cypress), but I really had my heart set on something beachy. Brilliantly, he found something.
"Elliott Key is a state park located in Biscayne Bay which features a visitors center, rest rooms, camping facilities and a harbor on the bayside of Elliott Key. The reefs offshore this barrier island are teeming with fish, lobsters and healthy coral populations. Just south of Lewis Cut on the ocean side is an inner reef known as Bache Shoal. Here the reef rises sharply from 20 to less than 3 feet. Look carefully for distortion of mixing water -- there are fresh water springs here.
"Just to the southwest of Bache Shoal the remains of the cement barrel wreck can be found. This 1850s ship was bound for Fort Jefferson in the Dry Tortugas beyond Key West loaded with cement. The wreck lies with her bow pointed southwest just west of Hawks Channel on the grass bottom. It's 11 feet deep around the wreck and cement barrels are only three feet below the surface in the wreckage. Lobsters, tropical fish and eels are found among the corals now formed around the ship's rotting timbers."
So, it's $35 (round-trip) to hitch a ride out to Elliott Key on the boat that Biscayne National Park uses to take snorkelers out, and $10 for the campsite. Going from Saturday until Sunday afternoon. I'm thinking we'll get to snorkel from the boat.. and there should be some snorkeling off the shore there. This means I have to actually
find
my snorkel (I never use it to dive) and get some new lycra socks for my fins!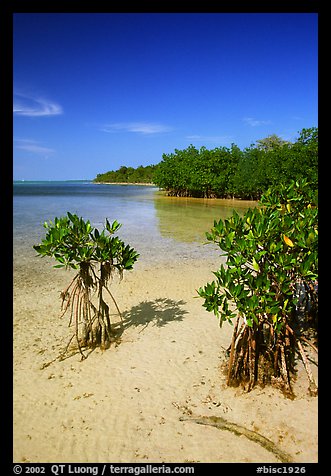 This is where I'll be camping. It sounds like there's just another four or six people or something staying at the campgrounds, so it should be nice and quiet. Even if it's not, camping in always-busy Bahia Honda was awesome, so this should be too.
Don't worry. I'll have my camera. Excited! :)
Elliott Key Harbor. Beautiful, eh?